Help : macOS Greek - Polytonic
To set up your Mac for typing Polytonic Greek, follow these steps:
1
Go to
System Preferences
and select
Keyboard
.
2
Go to the
Input Sources
tab, make sure
Show Input menu in menu bar
is selected, and press the
+
button to add a new input source.
3
Select
Greek
, then
Greek - Polytonic
, and then click
Add
.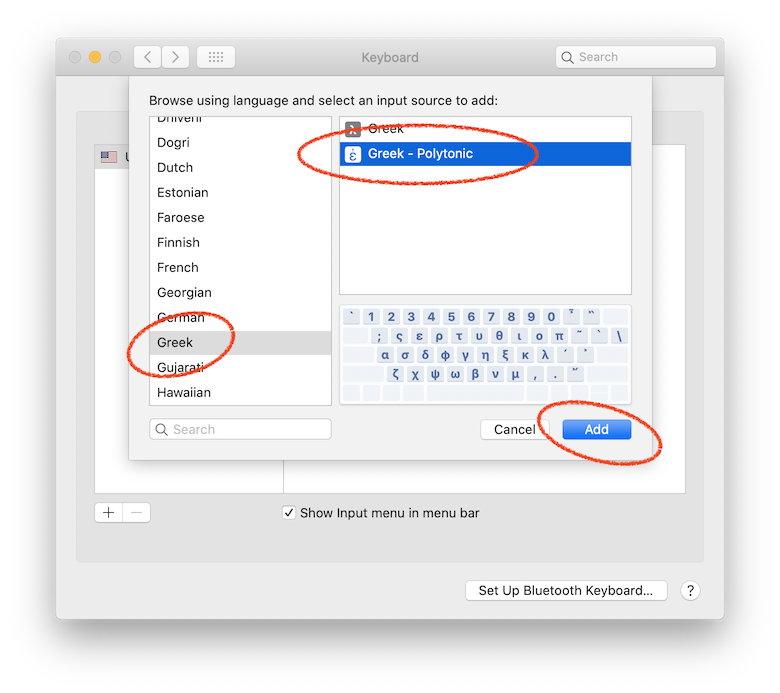 You will now have a submenu in the right of your menu bar for switching between input sources.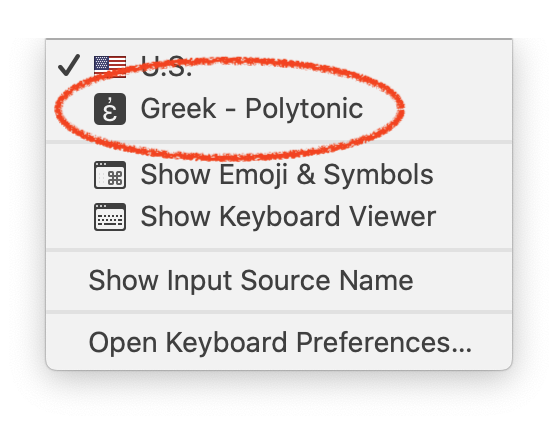 If under
System Preferences
>
Keyboard
>
Input Sources
you also select
Use the Caps Lock key...
, you can switch between input sources with caps lock without have to use the menu every time.

In each chapter, you can always check that you're typing the characters you want during practice before you start the timed test.